Businesses for Sale:
Services
This is a Niche Market and Highly Profitable Cleaning Service Business. Overseen by a Part-time Hour Owner (Home Based), as is Supported by a Team of 20+ Cleaners. This Is a Favourite Independent Brand & Service for Boutique through to Large Real Estate Agencies, Homeowners, and Renters. It Continues to Enjoy a Long-term, Inbound and High Repeat Job Rate. The Website, Due to this Business's Brand Name and Domain Wins Favour with Google, Organically Ranked on Page 1 – Free of Charge! With a Pre-Booked Clientele and an Extremely Supportive and Positive Cashflow, this is an Ideal Lifestyle Investment as it's Always in Constant Demand…
Established for nearly a decade, this current owner has enjoyed the spoils of a cashflow positive business which provides a near predictable, paid upfront and regular income. This home-based business provides a low-cost base in which to continue to build from, as is already a part-time lifestyle investment for this owner. This service business is…continue reading
Established by This Current Owner for The Last 30 Years, This is One of the Best Known and Trusted Fire Product Supply and Services Businesses Currently Operating in SE QLD. A New Owner or Existing Fire Industry Business Could Add More Than 2,500 Active Client Sites Instantly! Let Alone Profiting Immediately from This High Net Profit Yield. This Is a Near Predictable, High Repeat and Growing Sales/Net Income Fire Industry Provider. Its Core Business Is Providing Pre-Schedule Servicing/Maintenance Visits Bi-Annually and Supplies Related Fire Products. Renowned for Providing 'All Things Related to Fire Safety' To Great Paying, Loyal Over the Long Term (Decades), Notary and High Quality Clients, Across A Diversity of Industries. Owner Does Not Complete Servicing Visits, Being Office Based Mainly. The Many Long Term Fire Technicians Support the Clients of This Extremely Popular and Trusted Fire Industry Player...
Established by the current owner for many decades, this business is one of those well protected, 'high barrier to entry' investments. Its long-standing SE QLD reputation continues to fuel its passive and inbound based stream of new, referred client jobs. This rate of new clients being generated without active marketing or advertising spend, means that…continue reading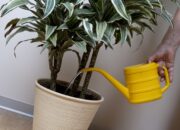 This is a Brisbane & Home-Based Indoor Plant Hire Service Business, Requiring Approx. 30, Flexible and Part-Time Hours Per Week! Staff are in Place and a High Number of Quality, Long Term & Contracted Business and Government Clients (High Percentage). This is a Relatively Passive & Regular Income Investment. Just Enjoy This Extremely High Gross & Net Profit Yield and this Lifestyle Supportive Investment! Could Even Be Put Under Full Staff Management, There Being Ample Money to Do So…
Established for the last 21 years (only 2 owners), this is an extremely low cost and extremely time and effort efficient way to make an extraordinary return, relatively predictably each and every year! This business, no matter COVID-19 has still posted such robust net incomes, year on year. And Oh, for so few hours invested…continue reading
This is One of Brisbane's Most 'Value for Money', Pool Servicing and Product Supply Businesses. Located within the Heart of a Fast-Growing Area of Brisbane (approx. 20-minutes' drive from the CBD). It Has a Long Term Employed Manager and Pool Technicians. This Business Continues to Grow Organically and Includes a High Percentage of Business & Quasi-Government Clientele; Schools, Swimming Schools, Real Estates/Body Corporates etc. Offering a High Percentage of Pre-Booked, Constantly Recurring and Near Predictable Income. This Positive Cashflow, Financially Secure Market Leading Business Offers a High Net Yield for Any New Owner. This is So Much More than a Prime Located Pool Business Investment…
Established for 11 years by the current owner who is now retiring, this would have had to be one of the most profitable ways for a single owner, investing only 5 days, to remain financially secure and well-funded! This pool outlet business is staff managed, and its growing mobile servicing runs are executed by its…continue reading
Established for More than 3 Decades (Having Only 2 Owners), this is Well Trusted and Financially Rewarding, Staff Managed Commercial Cleaning Service Business. Posting Multi-Million Dollar Sales and a High 79.2% of All Existing and Long-term Clientele are in Contract (Average 5-15+ Year Retention). Includes a Long-term Operations Manager, Staff Supervisor, and a Large Team of Employed Cleaning Staff – This Owner Does Not Clean! Just Enjoy the Home-Based Freedoms of Time Flexibilities. Boasts Exclusive, Preferred & Contracts with a Large Number of Businesses, Commercial/Corporate and Quasi-Government Clients i.e. High Quality & Great Paying Schools/Childcares, Medical Centres & Offices etc. Sales Increased by 15.71% - approx. since 2018/19!
After being established for multiple decades (30+ years), this current owner's family circumstances have since changed dramatically, providing ample reason for this owner to need to genuinely transfer this business to a new owner or existing strategically positioned industry business. This business is large enough for this owner not to have to clean. Being primarily…continue reading
This Is One of The Gold Coast's Best and Most Advantageous 'Boutique' & Well-Established Nursing Home and Aged Care Facility. Centrally Located Within an Idyllic and Fast-Growing Area, This Is An 'Always in Demand' Staff Managed Investment. It Offers Ample Potential for Additional Levels to Be Added, The Immediate Addition of More Beds/Rooms Without Any Major Building Works (Having Less Beds/Rooms Than the Government Has Approved!) Nearly Half a Million More Dollars Per Annum Could Also Be Added to The Already Multi-Million-Dollar Revenues - Being Added Quickly (Without High Costs). This Is No Ordinary Nursing Home and Is Being Transferred to A New Owner for The Very First Time Since Inception, Being Decades Ago. The Current Owner Is Now Retiring from This Freehold/Building and Business Investment…
This is one of the best located and most reputable nursing homes operating over the long term, within the fast growing Gold Coast region. This facility is a highly rated, staff managed investment, having a long term and extremely experienced and high performance Facility Manager, Director of Nursing in place, multiple 2IC's and a large…continue reading
This is a Unique Brisbane Pet Grooming & Day Care Business Offering a 100% Paid Upfront Cashflow & High Profit Margins. This Business Has 7,000-8,000 (approx.) Clients & the Brand Loyalty that 'Runs Deep' within this Fast Growing & High-Quality Socio-Economic Region of Brisbane. The High Repeat Visitation Rate Has Continued for More than the Last Decade and a Half! Nearly Half of its Annual Income Being 'Pre-Booked in Advance' (46.07%- approx.) - Now That's Financial Security! Clients Return Regularly Like 'Clock-Work' and this is an Area where the Money Flows Freely – Ample Disposable Incomes are Devoted by Pet Lovers to their 'Fur Babies'. Offering a Highly Enviable Cashflow. So, Become Well Financed & Enjoy Owning this Lifestyle Business…This Service Always in High & Constant Demand!
Established for 16 years, this is a highly systemised, large pet grooming service, day care and day spa business. Located in a highly convenient and central location, it enjoys the financial fruits of a massive growth in population from the vast region that surrounds it. This business enjoys such an exponential rate of existing client…continue reading
This is One of Mackay's Most Revered and Utilised Property/Site Maintenance Management Company. Incorporating Corporate/Business Outdoor Garden Maintenance, Green Waste Removal & Niche Cleaning Services. Providing Small through to Large, Notary, Multi-National, Corporate, Government, Business and Minimal Residential Clients (Including Shopping Centres, Schools etc.) the Regular Services they Require. Annual Sales Have Grown by a Whopping 40.78% (approx.) in 19/20, with there Being No Signs of Slowing to Date, in 20/21!
Established for many years, this unique and diverse service provider offers high repeat and regular outdoor, corporate garden maintenance, green waste removal & niche cleaning services, to a diversity of industry clients (including government departments and government funded clients), who typically need to outsource these services to a trusted company such as this one. Primarily,…continue reading
This is One Enviable Ownership Role…The Owner of this Unique Business Being Responsible for the Client Lead Generation and Business Development, All from the Comfort and Convenience of a Home Base (Anywhere in SE QLD). The Sales Team Provides the On-Going Client Contracts for Services and the Roofing Staff Complete all the Roofing Services, on this Owner's Behalf. This is a Highly Effective & Staff Leveraged System of Operating. The Owner Need Not Work on the Tools nor Convert Clients to Sales Contracts! This Highly Profitable and Effective Model Has Been Proven for More than Half a Decade and Has Continued to Produced Year on Year Sales Growth, and a Lifestyle Supportive of Any New Owner!
This owner has set out to create a business model that allows this owner to invest only part-time hours per week (30 hours approx.), being focused primarily on the front-end generation of new client leads, from social media posting (client testimony and roofing job photos being posted mainly), including receiving on-going and inbound website-based enquiries,…continue reading
This is a Staff Managed, Multiple Pool Outlet and Mobile Pool Servicing Businesses - Package. This Multi-Site Business Operates Within the Fast-Growing, Northern NSW Region. Being One of the Market Leaders for the Supply and Servicing of a Great Number of Pools for Schools, Government, Celebrities, Real Estates etc. Frankly, Has Hundreds of Pools or Spas to Service & Support with Products Regularly. This Very Large & Fast Populating Client Catchment Area, Generates a High Repeat, Almost Predictable Passive Income for this Investor, Who Remains Largely Absent…Leaving this Multi-Site/Business Operation to be Operated by Multiple Managers and Staff!
Established for 13 years by the current owner, this is one of the very best multi-site, mobile pool product and servicing investments, which so happens to also be staff managed. This business's most redeeming feature is that it rests within one of the fastest growing regions of Northern NSW. This being one of the most…continue reading