[OFFER RECEIVED WITHIN 3 BUSINESS DAYS] Brisbane & Home-Based Indoor Plant Hire Service Business #172
$499,000 WIWO
Ref: 1023662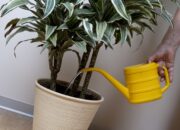 This is a Brisbane & Home-Based Indoor Plant Hire Service Business, Requiring Approx. 30, Flexible and Part-Time Hours Per Week! Staff are in Place and a High Number of Quality, Long Term & Contracted Business and Government Clients (High Percentage). This is a Relatively Passive & Regular Income Investment. Just Enjoy This Extremely High Gross & Net Profit Yield and this Lifestyle Supportive Investment! Could Even Be Put Under Full Staff Management, There Being Ample Money to Do So…
Established for the last 21 years (only 2 owners), this is an extremely low cost and extremely time and effort efficient way to make an extraordinary return, relatively predictably each and every year! This business, no matter COVID-19 has still posted such robust net incomes, year on year.
And Oh, for so few hours invested per week, with these owner hours being flexible and part-time only.
With staff support in place, completing many of the high quality and perpetually contracted client site visits. This type of business involves visiting and watering plants on a 2-3 week rotational basis. This business able to boast a high percentage of very secure and many government site locations.
In fact, there being such a high percentage of clients who have remained steadfast to this business and independently owned brand, remaining serviced for more than the last half decade or more. Many of these high quality and great paying clients have simply chosen to make this 'hire business' their preferred or exclusive indoor plant provider, above all others.
This is one of the smartest investments to become involved with, as it not only sets you up for life, with its high net income amount earned regularly and reliably per month, it allows for any new owner no matter their background (*this owner had no prior industry knowledge, skill, or experience) to do so well, with the full training on offer. This owner has done so well over more than the last decade, setting himself up financially and is now ready for retirement from this industry for health reasons. This is just one unique business and lifestyle that any investor could easily fall in love with and receive untold benefit from becoming owner of.
What makes this business one of the very best investments and ways to make money, is that the same indoor plant and pot generates money again and again, even for many years!
Here, you can experience an enjoyable work-life balance and earn great money while doing so, including lapping up the conveniences and the comforts of operating from your home base.
This Brisbane based lifestyle investment is so much so that this owner wrote down a monthly amount (which had many zeros), that he could predict earning and being banked into his account reliably, per month. Proving that there was little guess work in the total income and direct deposit amounts being receipted from this large and diverse industry client base.
This is just a relatively easy and part-time hour, hire business and related service provider. Requiring the staff visit a high number of client sites, including back up visits by the owner, watering plants on campuses, within business sites, offices, and government departments etc. There are simply great financial comforts bestowed by this business.
There is ample income and profits to convert this indoor plant hire business into a fully staff managed investment. This would mean that the new owner has their entire week fully funded and all the free time to build and add many more clients or to simply sit back and allow staff to earn them a great living – this is the new owner's choice!
This business investment has the power to offer its new owner more free time and an enviable lifestyle than most other businesses, able to generate a regular net income, which most other businesses don't make this easily.
It will be a fortunate owner/investor who grabs this business investment and keeps it for themselves (includes perpetually renewed business and government site contracts). Indoor plant hire services are also in constant demand, including these businesses, as they rarely arrive on the market (this hasn't been available for the last 11 years, for example).
This is a no fuss business, a rare business model. Come and enjoy a simpler, financially stable business, being based from the comfort of your own home. Set your own hours, and still enjoy all the money you need to fund the activities of your choice for the balance of every week or put under full staff management!
Email now and request this detailed business profile, as there will be serious competition from others, who will be doing the very same thing. This is a great way to make money, providing such a high return for such lifestyle benefits – This is ready to be transferred due to health and retiring from this industry. It being a very difficult decision to let go of this business. When a business is this good it's never an easy decision to let go of it. All this for $499K WIWO (Includes a very high value of stock & vehicles)  Open to all genuine offers
Photos Used are for Indicative Purposes Only
Request your detailed business profile here
Simply fill in your details below to receive this business' profile.
If your not yet a registered member of mercury 5 sky please download, complete and return our confiendtiality form via fax to +61 7 30 090 336 or via email as per instructions on the form.